Daniel Lewis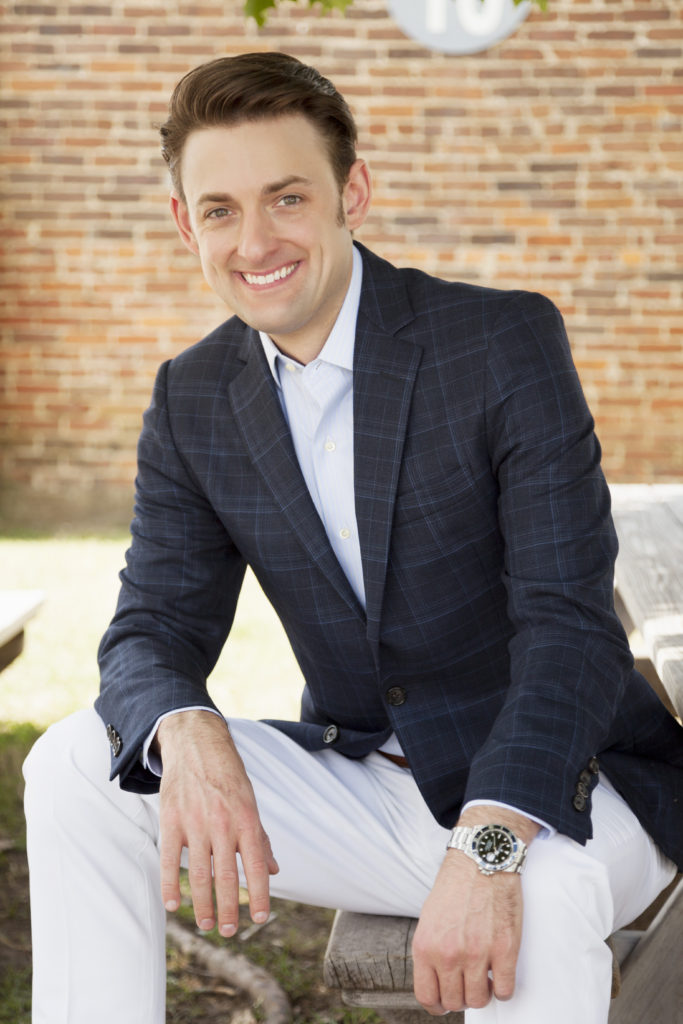 Founder & Managing Attorney
Daniel Lewis is a zealous and compassionate advocate of individuals injured and impacted by mass torts, product liability, and other large-scale litigation matter. During his time at Hilliard Martinez Gonzales, his small team of attorneys worked diligently for over 60,000 Zantac clients, 20,000 opioids clients, and 2,000 Singulair clients. Prior to HMG, he spent several years as a solo practitioner who primarily represented his clients in multi-million-dollar corporate and domestic disputes. Whoever the plaintiff may be, Daniel's vision for success has always been maintaining a firm understanding of the underlying case facts, aggressive yet fair negotiation of claim resolution, and robust empathy for the human component of litigation.
During law school, Daniel worked as a legal extern for Tennessee's 23rd Judicial District Attorney's office in West Tennessee on the Holly Bobo kidnapping, rape, and murder trial. The six-defendant case was attended by a search and rescue party numbering 10,000, and garnered national news coverage for years. He used straightforward communication with sensitivity to assist in guiding the young girl's family throughout the DA's prosecution of the men.
Daniel has played an integral role in mass tort actions across the country for plaintiffs. These cases have included the following: 1) Waste Serv. of Decatur, LLC v. Decatur County, Tenn, a toxic tort by a rural West Tennessee county against a landfill management company and industrial waste producers concerning groundwater contamination resulting from aluminum dross & slag disposal and EPA violations involving complex lab analyses and regulatory disclosures; and 2) Phillip v. C.R. Bard Inc. et al, multi-district litigation by pulmonary embolism patients against medical device company C.R. Bard concerning inferior vena cava (IVC) filter failures. Daniel feels that his educational background in the fields of biology, chemistry, and engineering gives him special insight into arguments that utilize extant scientific researh, complex lab analyses and clinical data, and regulatory schema to objectively bolster plaintiffs' claims.
Daniel received his law degree from Vanderbilt University Law School, where he earned the school's prestigious Law & Business Certificate and produced research that was incorporated into the respective publications of Professors Michael Vandenbergh and Margaret Blair. Endeavoring to improve his fellow students' law school experience, he was active in student government and organizations—he served on the Hyatt Board fund to spearhead two high-profile symposia each year addressing the following current and complex legal issues:
• Adoptive Couple v. Baby Girl, 570 U.S. 637 (2013), discussing the bounds of the Indian Child Welfare Act as applied to Native American children with non-custodian Native American parents;
• Burwell v. Hobby Lobby Stores, Inc., 573 U.S. 682 (2014)., exploring the contours of the Religious Freedom Restoration Act as applied to closely held for-profit corporations.
He was Vice President of the Federalist Society, collaborating with the American Constitution Society to promote a bipartisan forum for discussing legal and public policy issues. Daniel was voted by his class as Mr. Vanderbilt Law School for the 2013—2014 academic year, performing "Trouble" from Meredith Wilsson's Broadway smash The Music Man.
A proud Eagle Scout and Religious Emblem holder, Daniel serves on the board of the Middle Tennessee Council of Boy Scouts of America and advises the West End United Methodist Church's Boy Scout troop. He is an avid mountaineer and is in the process of climbing the Seven Summits by the age of 40, a goal which traces back over thirty years. Currently, he is completing a PhD in Industrial and Systems Engineering from the University of Tennessee Space Institute, a PhD in Theology and Apologetics from Liberty University, and an MA in American and Military History from Austin Peay State University. Daniel's free time is spent with his best friend, his lab-beagle mix rescue dog named Desi who is always by his side.
CASES OF NOTE
• In Re: Zantac (Ranitidine) Products Liability Litigation, 20-MD-2924, MDL No. 2924 (S.D. Fla., filed Feb. 6, 2020). Mass tort alleging that GlaxoSmithKline and Boehringer Ingelheim, among others, knew that Zantac causes cancer. Alleges the carcinogenicity, mutagenicity, and genotoxicity of ranitidine, byproduct n-nitrosodimethylamine (NDMA), and metabolite formaldehyde.
• In re: National Prescription Opiate Litigation, MDL 2804, (N.D. Ohio, filed Dec. 2017). Mass tort alleging that Purdue Pharma grossly misrepresented the risks of long-term use of opioids (e.g., OxyContin, Dilaudid, and Lortab) for chronic pain, and distributors failed to properly monitor suspicious orders of these drugs--all of which contributed to the current opioid epidemic.
• In re: Roundup Products Liability Litigation, 16-MD-2741-VC, MDL No. 2741 (N.D. Cal., filed Oct. 4, 2016). Mass tort alleging that the Monsanto (later acquired by Bayer) glyphosate-based herbicide causes non-Hodgkin's lymphoma and other cancers.
• Stephanie Hammar and R.S.B. v. Merck & Co. Inc., 1:2020cv01402 (E.D. Wis., filed Sept. 9, 2020). Filing attorney. Among the nation's first lawsuits re: Adverse neuropsychiatric events resulting from Singulair.
• Holley et al v. Gilead Sciences, Inc., No. 3:2018cv06972 - Document 75 (N.D. Cal. 2019). Re: tenofovir disoproxil fumarate (TDF) for HIV and hepatitis B treatment/PrEP. Alleges Gilead intentionally delayed development of tenofovir alafenamide fumarate (TAF), a safer PrEP that caused less kidney and bone disease, and failed to adequately disclose those dangers.
• In Re: Evenflo Company, Inc., Marketing, Sales Practices and Products Liability Litigation, 1:20-md-02938, MDL No. 2938 (D. Mass., filed June 3, 2020). Re: "Big Kid" booster seats being inappropriately labelled to include children under 40 lbs.
• Waste Serv. of Decatur, LLC v. Decatur County, Tenn. v. Waste Indus. USA, LLC, Tenn. Aluminum Processors, Inc., Smelter Serv. Corp., 1:17-cv-01030-STA-jay (W.D.Tenn. Dec. 5, 2019). Toxic tort concerning EPA violations and improper transport and disposal of aluminum dross & slag waste by industrial metal processors and solid waste management company.
• Phillip v. C.R. Bard Inc. et al, 3:19-cv-01132-GTS-ML (N.D.N.Y.). Multi-District Litigation concerning Inferior Vena Cava (IVC) filter. Alleges that IVC filters broke and/or moved, causing tissue and organ perforation and clots.
EDUCATION
Ph.D., Industrial Engineering and Operations Research, UNIVERSITY OF TENNESSEE SPACE INSTITUTE, 2021 (expected)
• Dissertation: Managing Expectations in Protracted Litigation: Application of Multi-Variate Filing Analysis in Developing a Stochastic Model of Federal Circuit Court Case Length.
• Departmental nominations: Gamma Beta Phi (top 15% of class); Golden Key (top 15% of graduate students); Society for Collegiate Leadership
J.D., Law & Business Certificate, VANDERBILT UNIVERSITY LAW SCHOOL, 2016
• Thesis: The Right to Bear Bullets: Ammunition Regulation as the Final Frontier of Gun Control, and Implications for the Second Amendment.
• Vanderbilt Law School Representative (2013-2015), Young Lawyers, Nashville Bar Association
• Treasurer (2014-2015), Representative (2013-2016), Vanderbilt Law School Bar Association
• Vice President (2014-2015), Federalist Society
• Member, Hyatt Fund Board (2014-2015)
• Vice President (2014-2015), Law & Business Society
• Mr. Vanderbilt Law School (2013-2014).
M.B.A., summa cum laude, Banking & Finance, UNIVERSITY OF TENNESSEE, 2016
• Thesis: Neel Kashkari's Criticism of "Too Big to Fail" Through the Lens of Bagehot, Friedman, and Bernanke.
M.S., honors, Financial Engineering, COLUMBIA UNIVERSITY, Fu Foundation School of Engineering. & Applied Sciences, 2010
• Thesis: Neuropsychological Perspectives on Branding and Marketing Failures with "New Coke."
• Honors: AICPA Legacy Scholar; Dean's Leadership Society; Fu Foundation SEAS Ambassador (dept. nom.); Columbia Alumni Representative Committee.
Visiting Student, Organic Chemistry, HARVARD UNIVERSITY, 2007
Harvard Summer Chorus; Intramural soccer and volleyball.
B.B.A., cum laude, Finance; B.S., cum laude, Biology; and B.S., cum laude, Psychology, MIDDLE TENNESSEE STATE UNIVERSITY, 2008
• Thesis
• MTSU Dean's list and National Dean's List all semesters
• Sole TN nom., Golden Key Int'l Scholar, Dubai Del. on Business
• 1st place, team captain, Nashville Junior Achievement Investment Challenge
• Honors: Psi Chi Honor Society; Tri Beta Honor Society; Rho Beta Gamma Honor Society
SIGNIFICANT RESEARCH AND PUBLICATIONS
• Efficacy of Forest Sustainability Council (FSC) and feasibility of carbon taxing. Research later incorporated into Beyond Politics: The Private Governance Response to Climate Change, Vandenbergh and Gilligan (N.Y., NY: Cambridge U. Press, 2017).
• Remarks by Del. C.J. Strine on eBay v. Newmark and its mandatory approach to corporate purposes (i.e., "shareholder value maximization"); Survey of publications citing Thomas Donaldson's "theory of the corporation." Research incorporated into Margaret Blair, Of Corporations, Courts, Personhood, and Morality: Essay in Honor of Thomas Donaldson, 25 Business Ethics Quarterly, 4, 415 (2016).
Next Steps...
Do you think you may have a case? Contact us today for a free consultation.